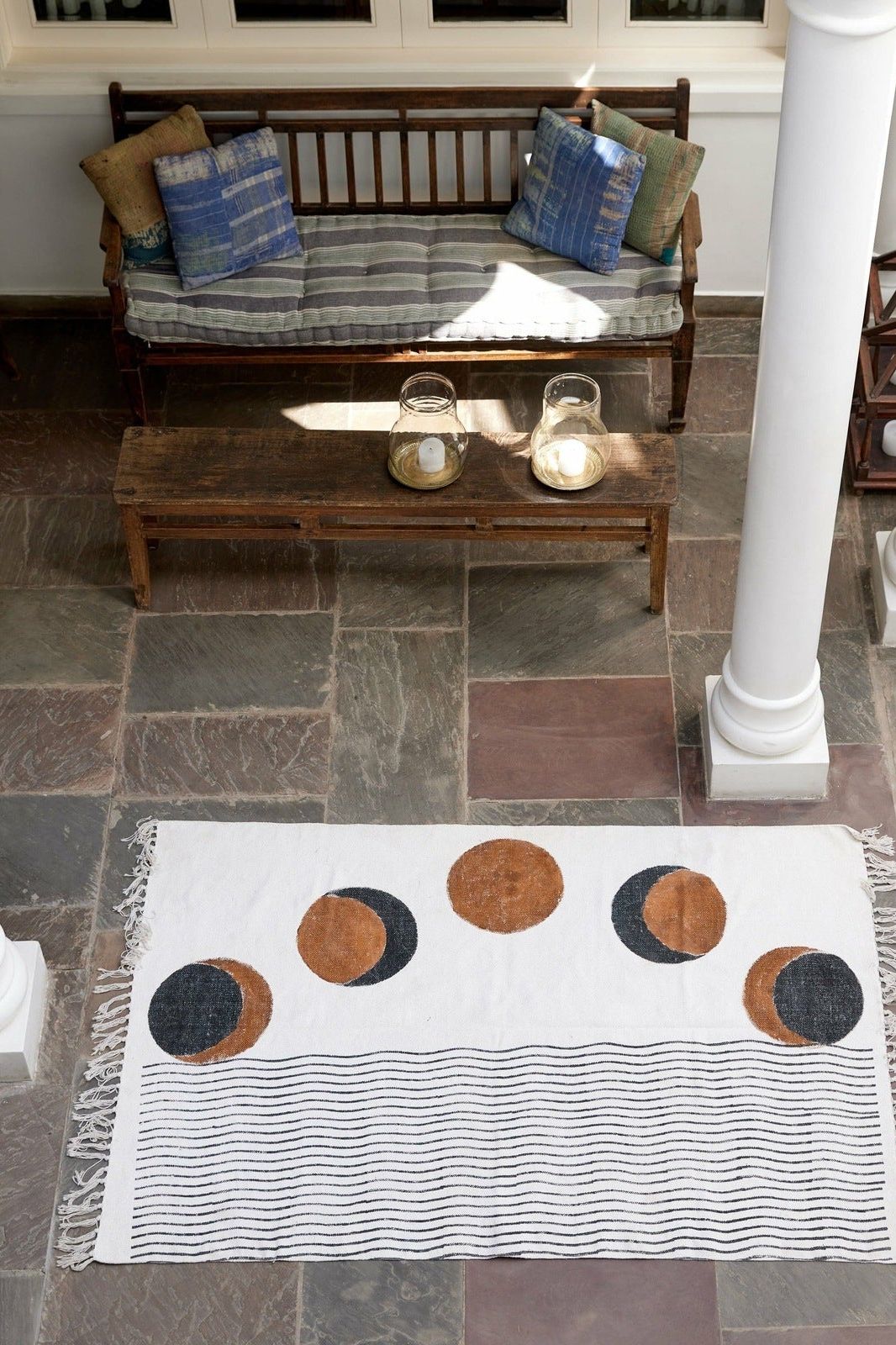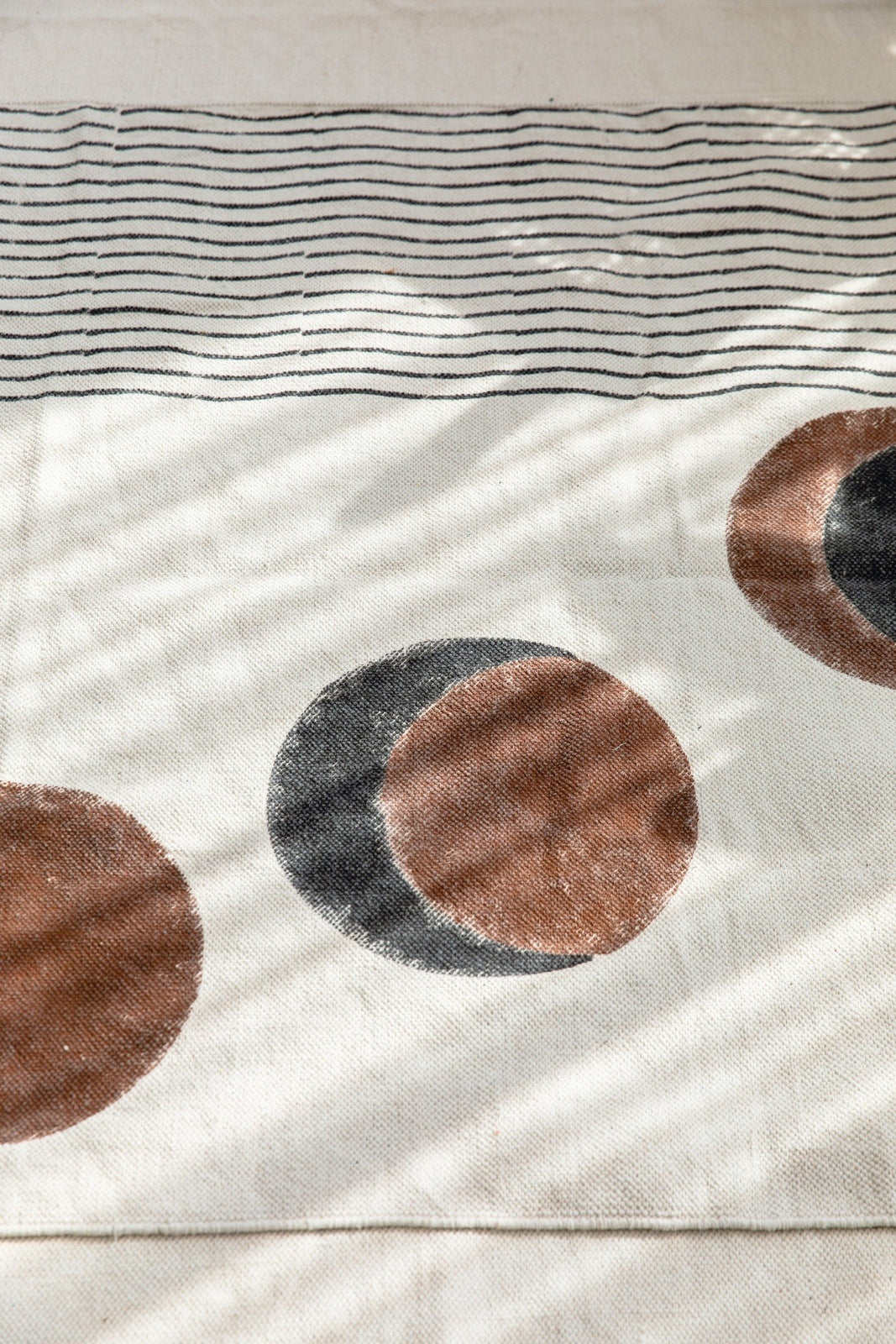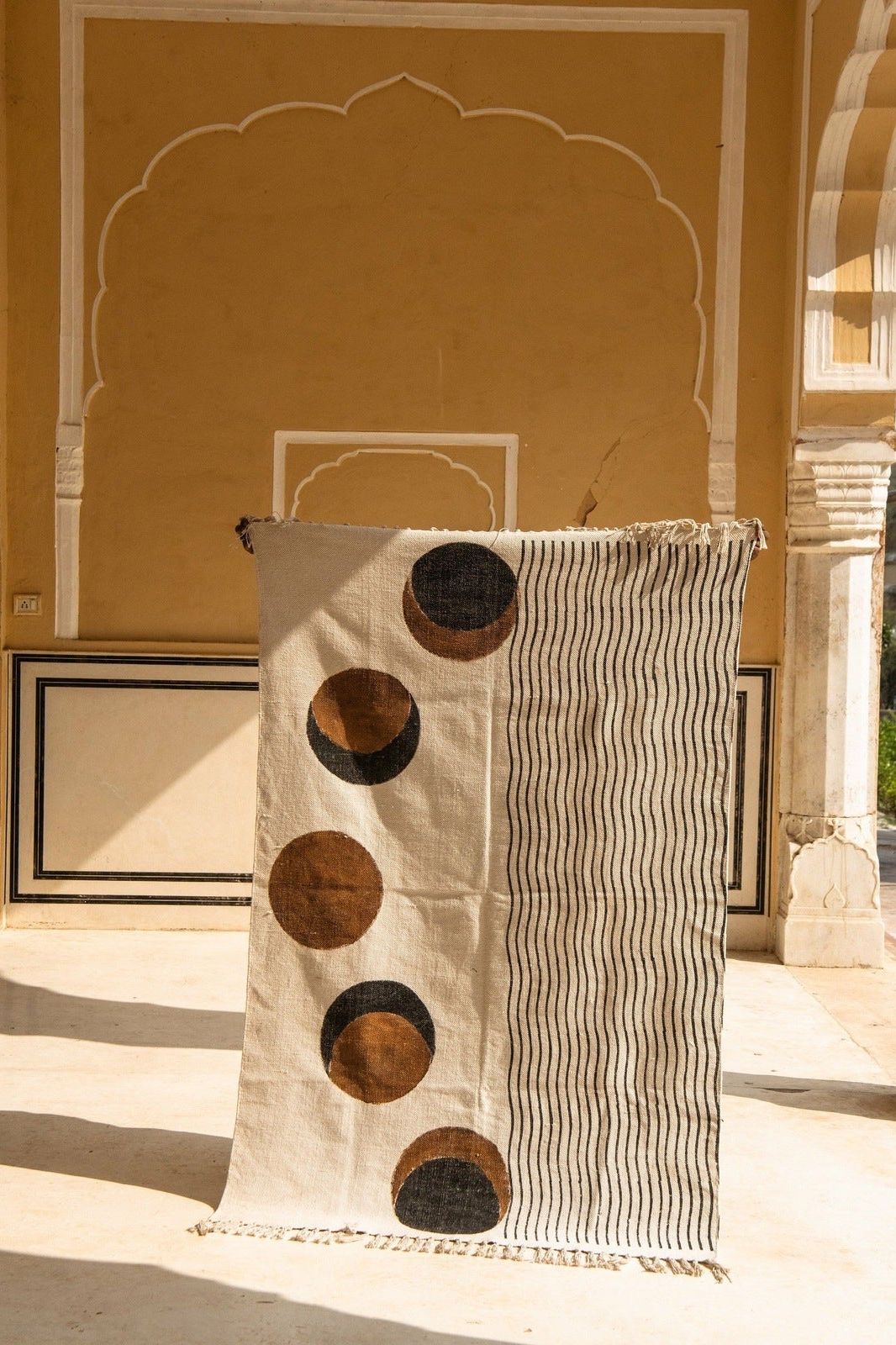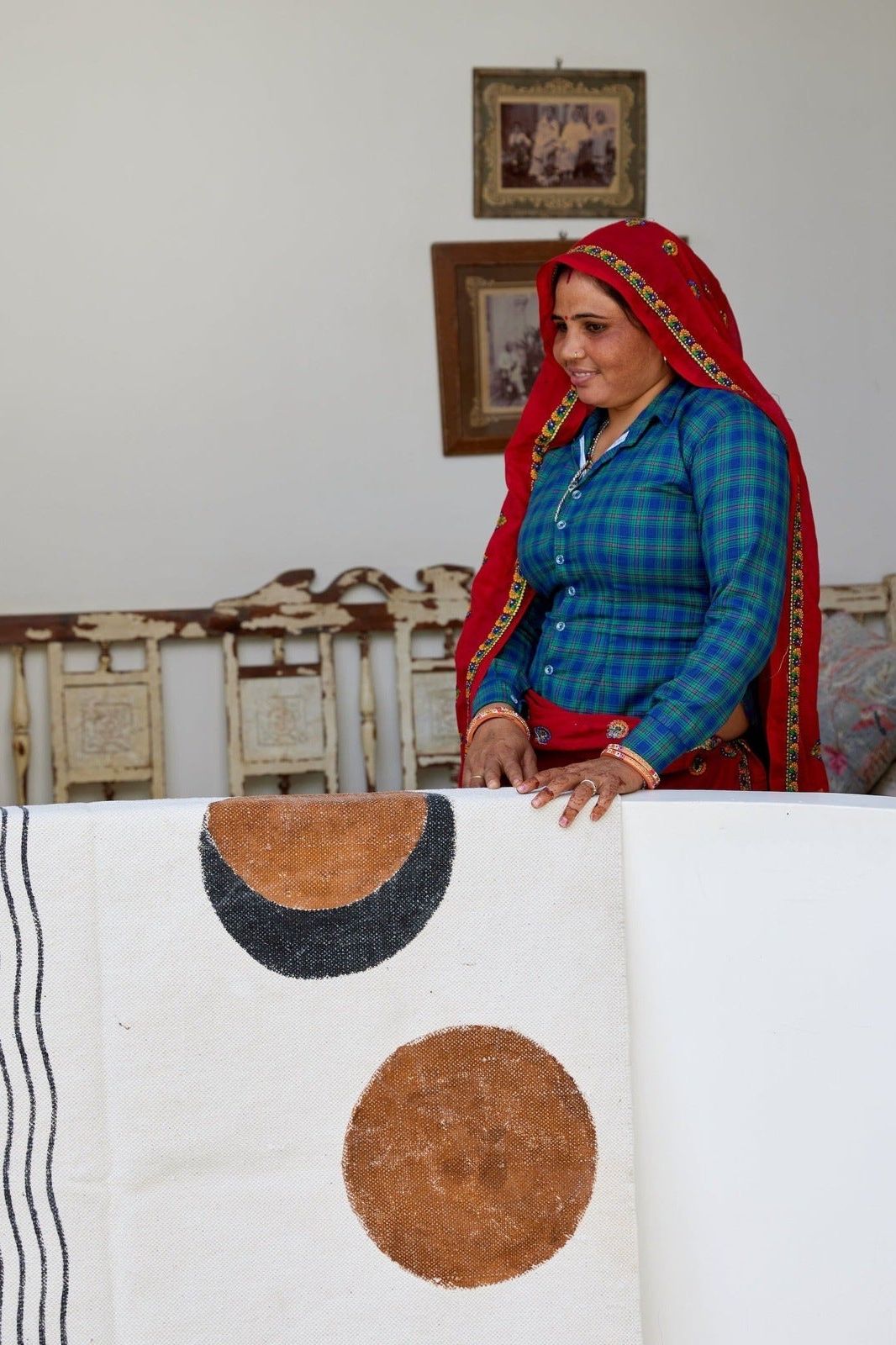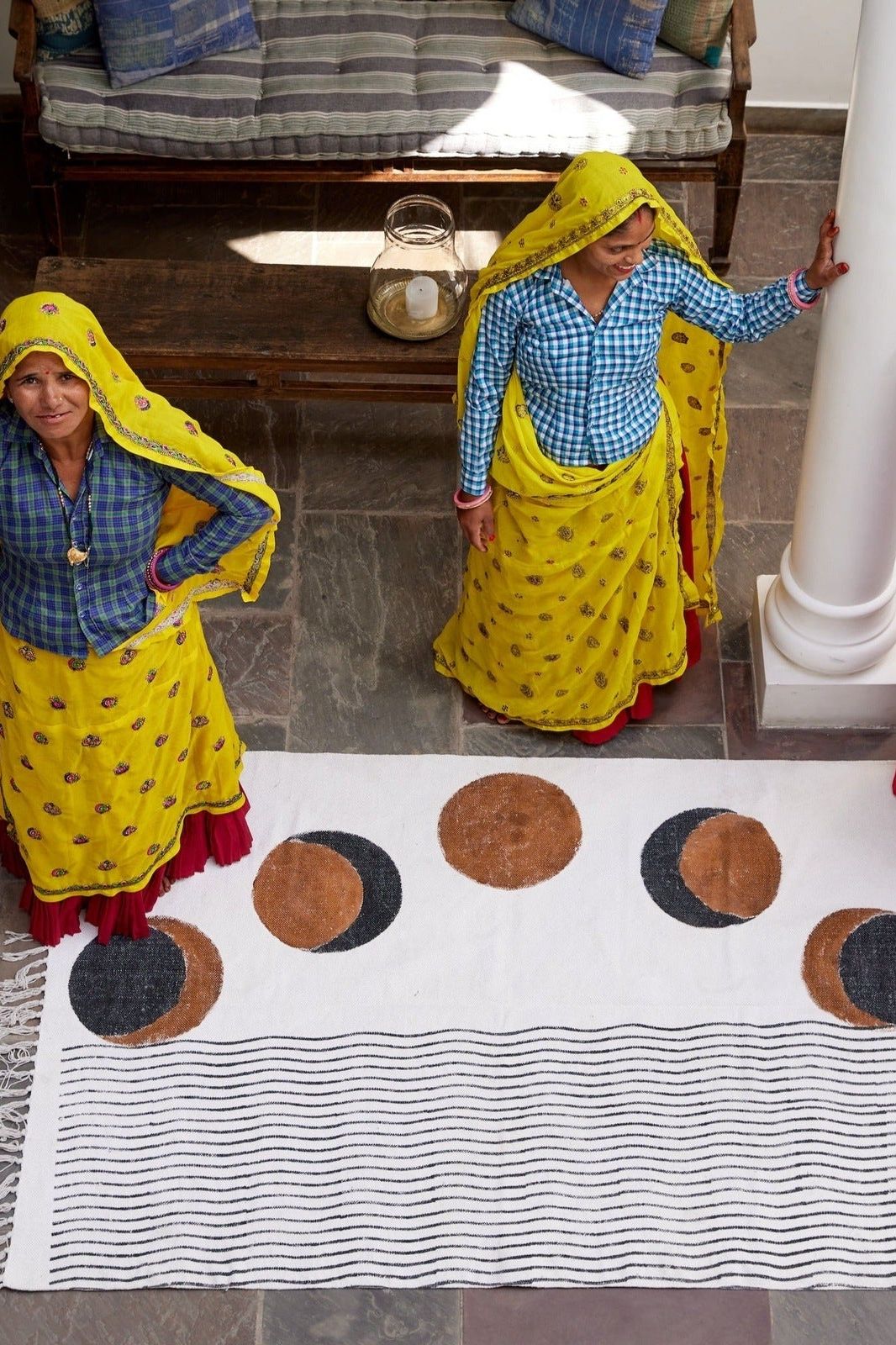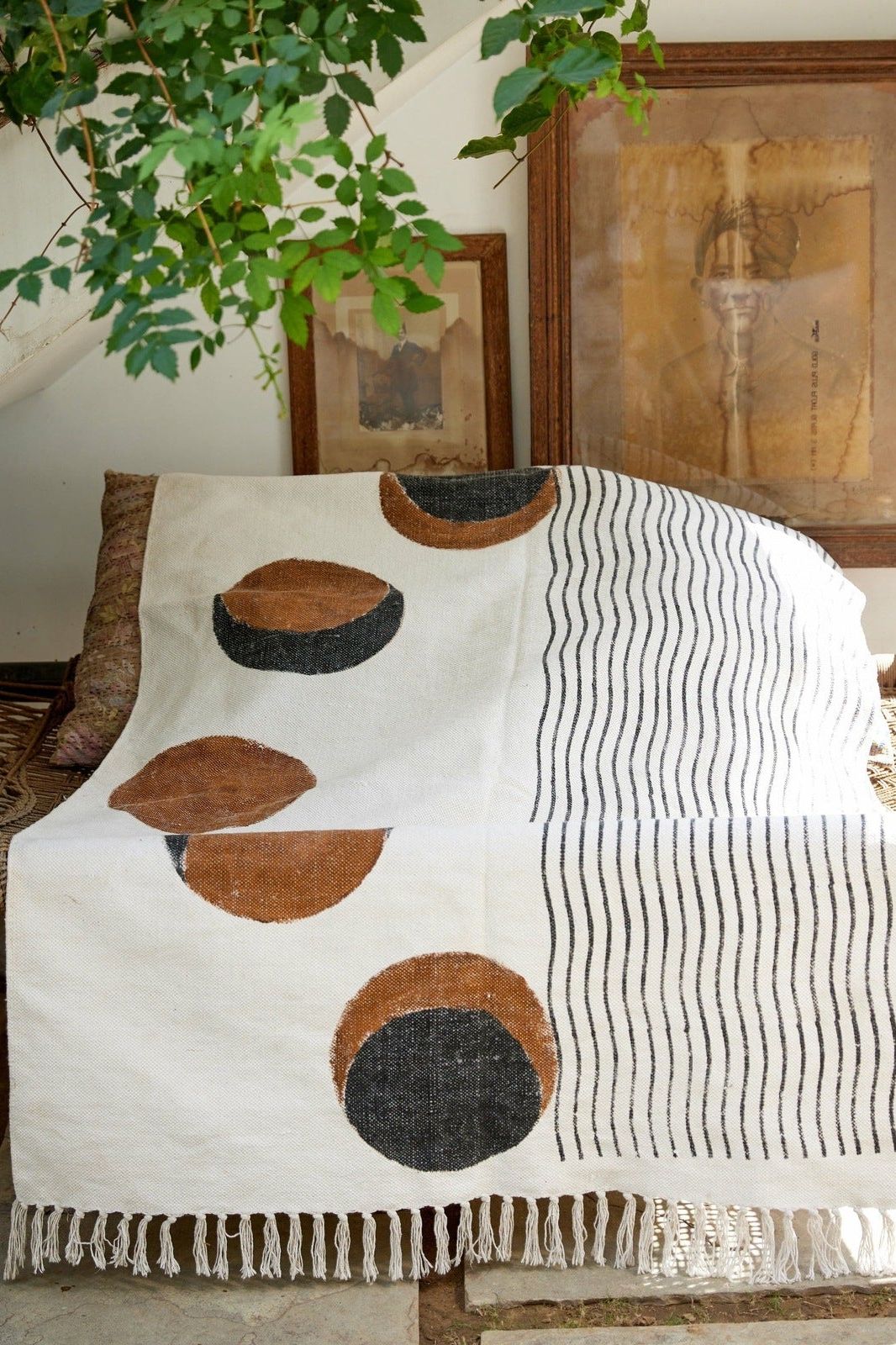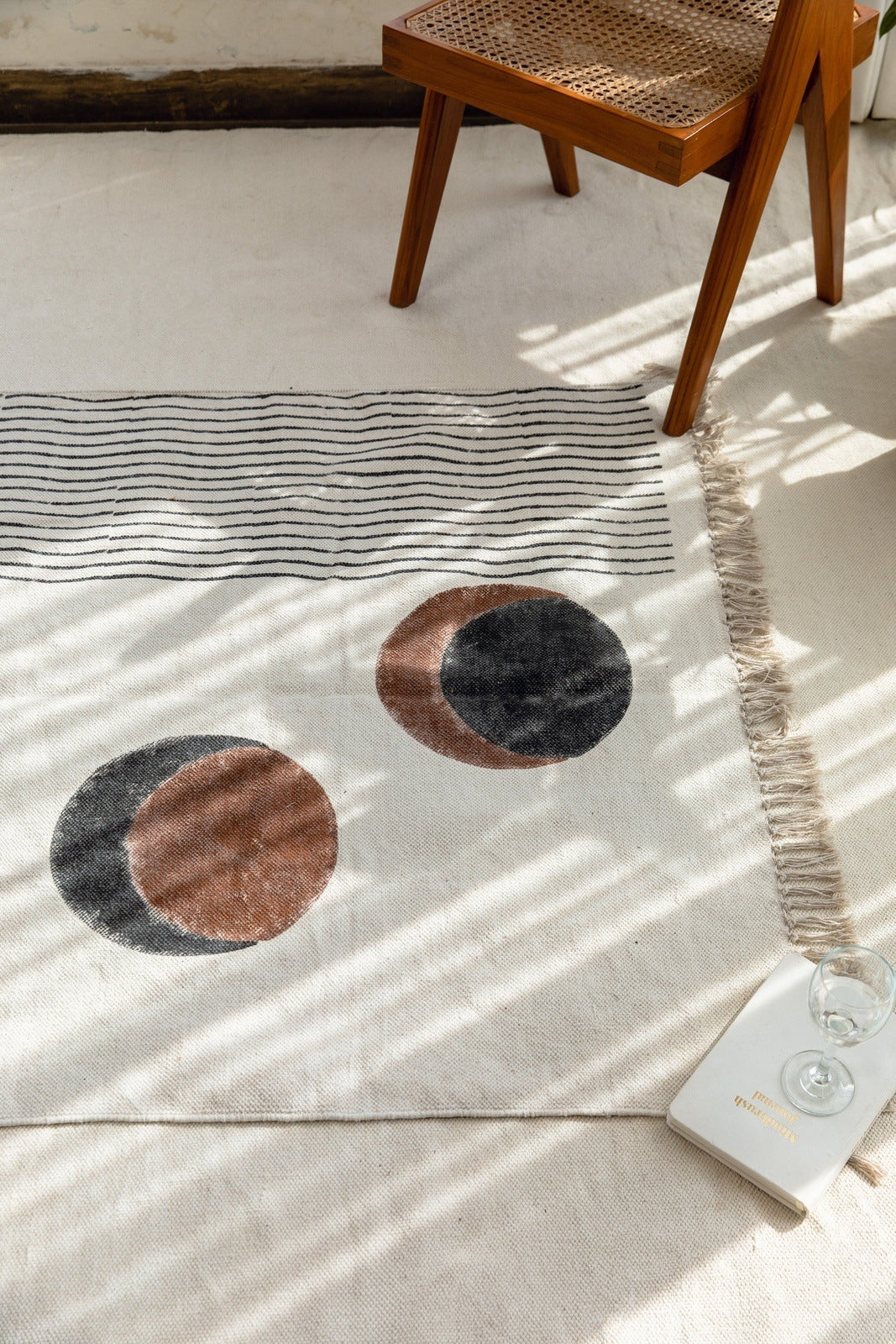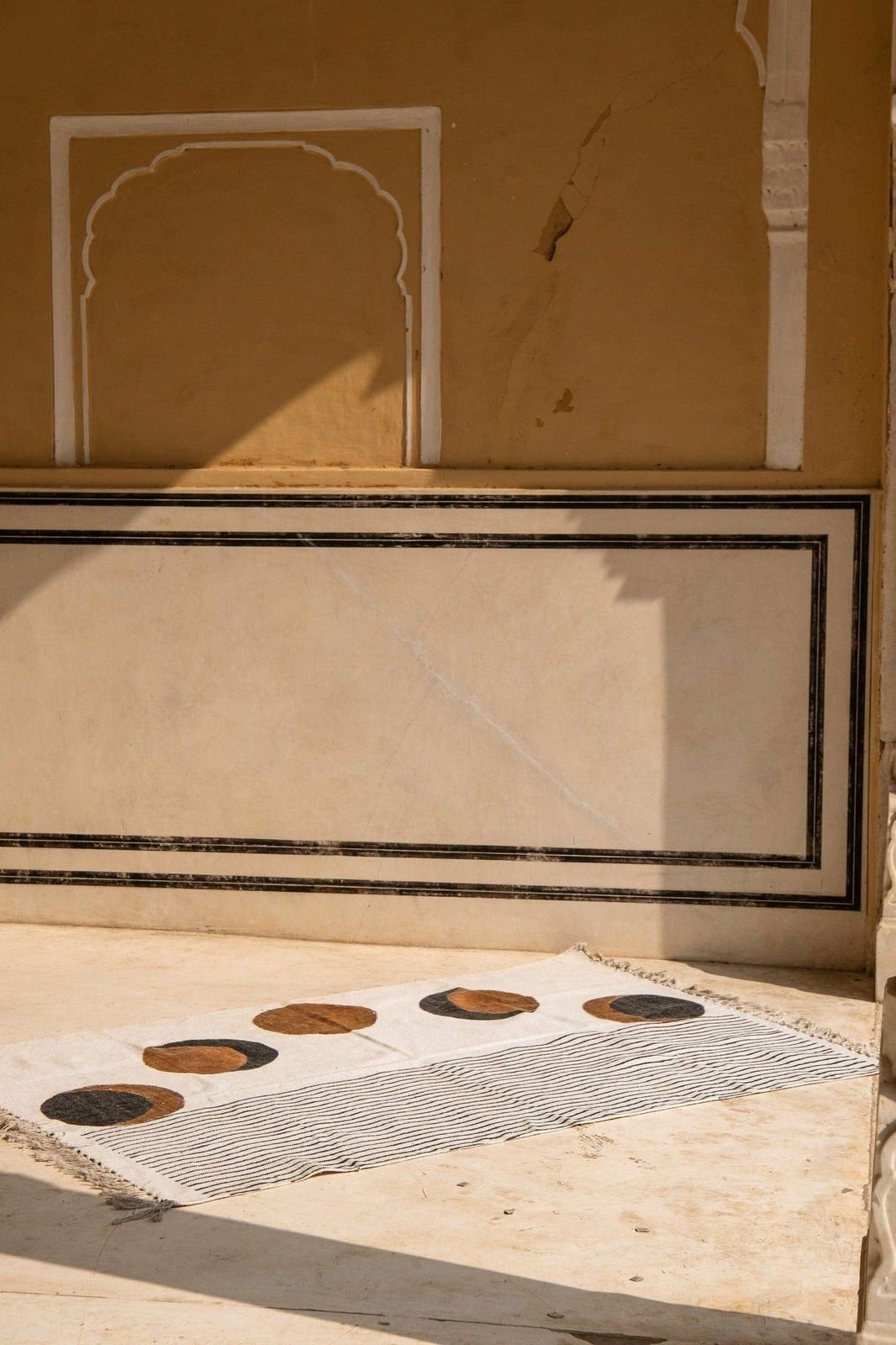 Each rug is handmade, requiring attention from 4 artisans, including wood carvers, block printers, weavers, and dye specialists.

The design is hand-pressed onto each rug using hand-carved wooden blocks dipped in dyes. All rugs are made in small batches.

Due to the handcrafted nature of this item, expect slight variations in the appearance of each unique piece.
- 100% Cotton
- Made in India
- Ships from California
Machine wash on a gentle cycle and tumble dry with low heat or dry clean.
Returns are accepted on this product within 30 days from the date that the product was delivered to you. Item must be returned unused, unwashed, and undamaged.
View complete return details »
The Art of Hand-Block Printing
We honor tradition and artistry through our hand-block printing process. Our artisans, rooted in the rich cultural heritage of Rajasthan and Gujarat, breathe life into fabric using hand-carved wooden blocks dipped in vibrant dyes. From meticulously carving the blocks to the rhythmic dance of printing, we ensure every step resonates with the love for this ancient craft. Our process culminates in vivid, intricate designs that embody not only beauty but also our commitment to preserving this time-honored technique.
Learn More
Nourishing Lives with Every Purchase
More than just a home decor and clothing company, CQC LA is committed to fighting child hunger in India. For every quilt or clothing item purchased, we partner with the Akshaya Patra Foundation, providing a meal to a child in need for one month. This partnership is aiding in feeding 2.8 million children in India daily, making strides towards a future free from child hunger.
Learn More